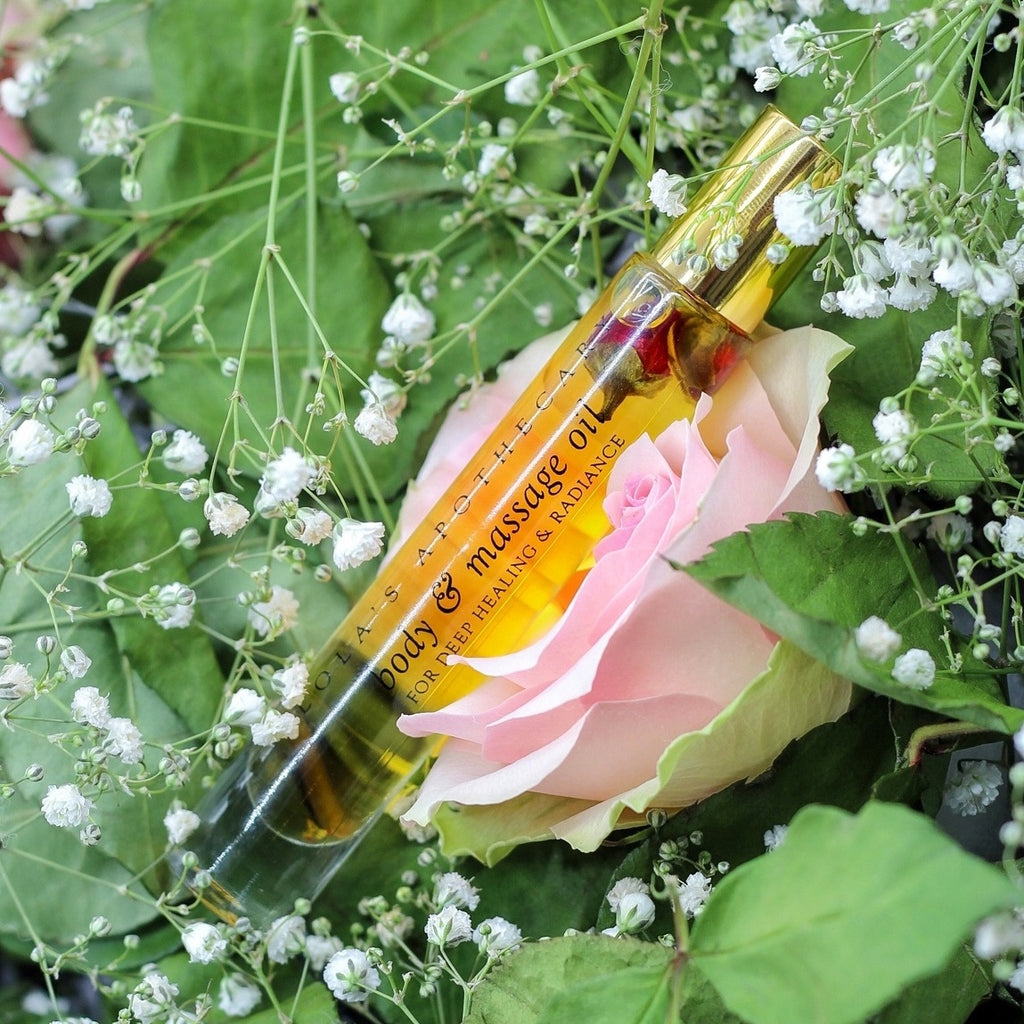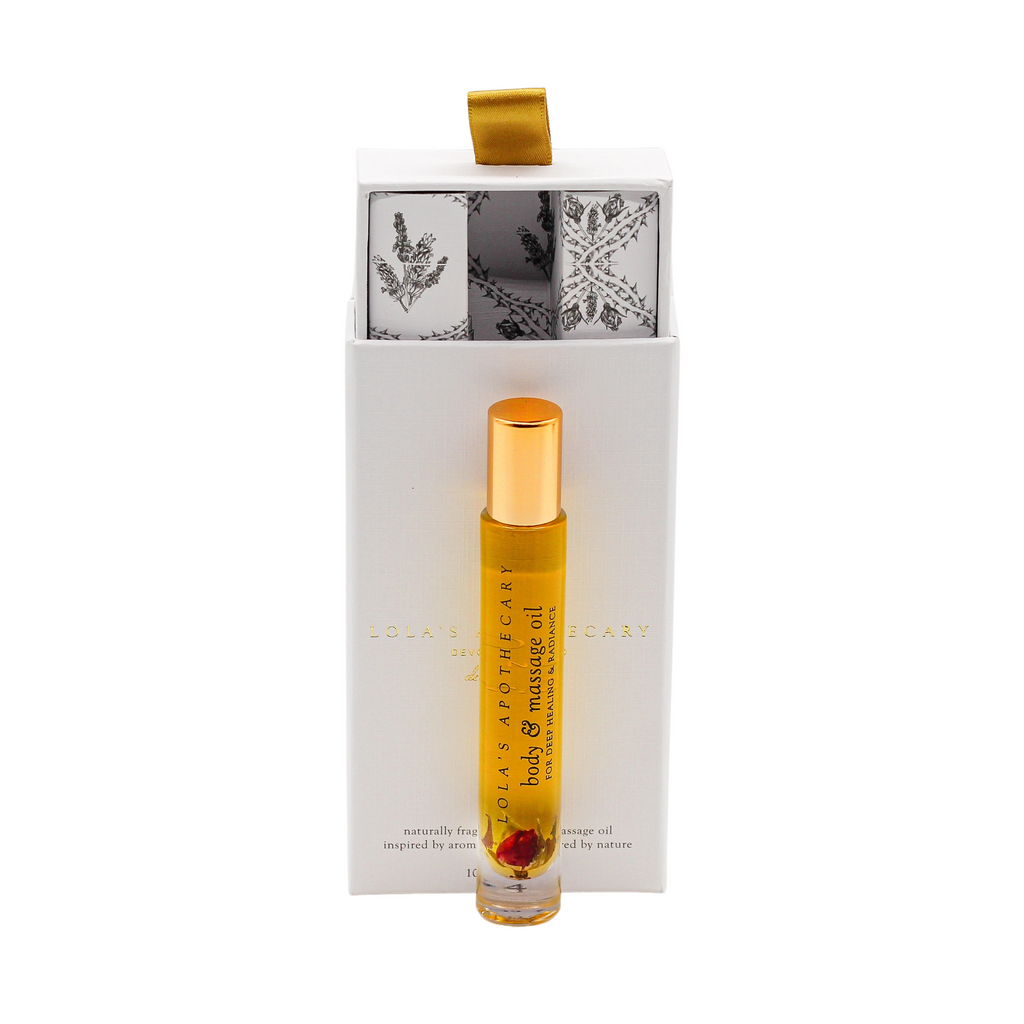 Divine Grace Perfume Oil Deluxe Roll On
£26.00
Pocket Fragrance
Body Radiance
Healing Ingredients
Beauty Tips
This regal blend is a blushing bouquet of rose de mai, damask rose & neroli, lifted by a fleeting kiss of fresh bergamot. All our 100% natural fragrances are composed of the finest pure essential oils.

Our multi award-winning supercharged Body & Massage Oil that everyone loves using, as a natural perfume oil, now in a deluxe glass bottle so you can show it off wherever you go! You can also get the full size bottle here. This beautiful roll on comes gift ready in our signature gifting drawer-box, complete with a satin ribbon.

10ml


Our rather chic Body & Massage Oil is a luminous golden elixir of potent botanical essences that brings your body deep healing and radiance. It was first discovered by Vogue!

Plant oils have been used for thousands of years, across many cultures, to moisturise and protect the skin. We artfully hand blend rosehip CO2, Moroccan argan oil and vitamin E to transform dull, dry skin, erase stretch marks (hello new mummies), and smooth over signs of ageing. You can use this multi-tasker all over your beautiful face, body, hair and nails. See our Beauty Tips for inspiration!



Rosehip CO2: a rich source of trans-retinoic acid and omega 3, 6 and 9 for skin regeneration. Clinically proven to effectively erase stretch marks, age spots and fine lines.
Argan Oil: one of nature's richest sources of vitamin E for powerful antioxidant action. Potent plant sterols help heal scar tissue and repair sun damage. Improves skin texture and boosts radiance.
Sweet Almond Oil: good source of vitamin E, easily absorbed with excellent emollient property, kind on sensitive skin and great for strong, healthy nails
Peach Kernel Oil: a light yet nourishing oil that improves hair texture and shine
Vitamin E powerful antioxidant to repair free radical damage and improves skin elasticity
Rose refines skin texture, reduces redness and soothes inflammation.
Neroli improves skin elasticity, diminishes thread veins & encourages cell renewal
Bergamot, known as the Prince of Citrus brings a fleeting fresh yet lightly floral kiss

Roll on the wrist for a quick dose of soothing aromatherapy.
Apply behind the ears and on the collarbone to lightly perfume the skin.
Rub a drop of oil between your fingers, lightly dab on those pesky dry patches on the face to smooth foundation.
Massage some oil into cuticles and nail beds at night for strong, shiny nails. It's a nice little night time ritual to love your body temple.
Roll some oil over your nails after a manicure to help protect the newly applied polish.
Apply anywhere that you wish to be kissed!
Related products