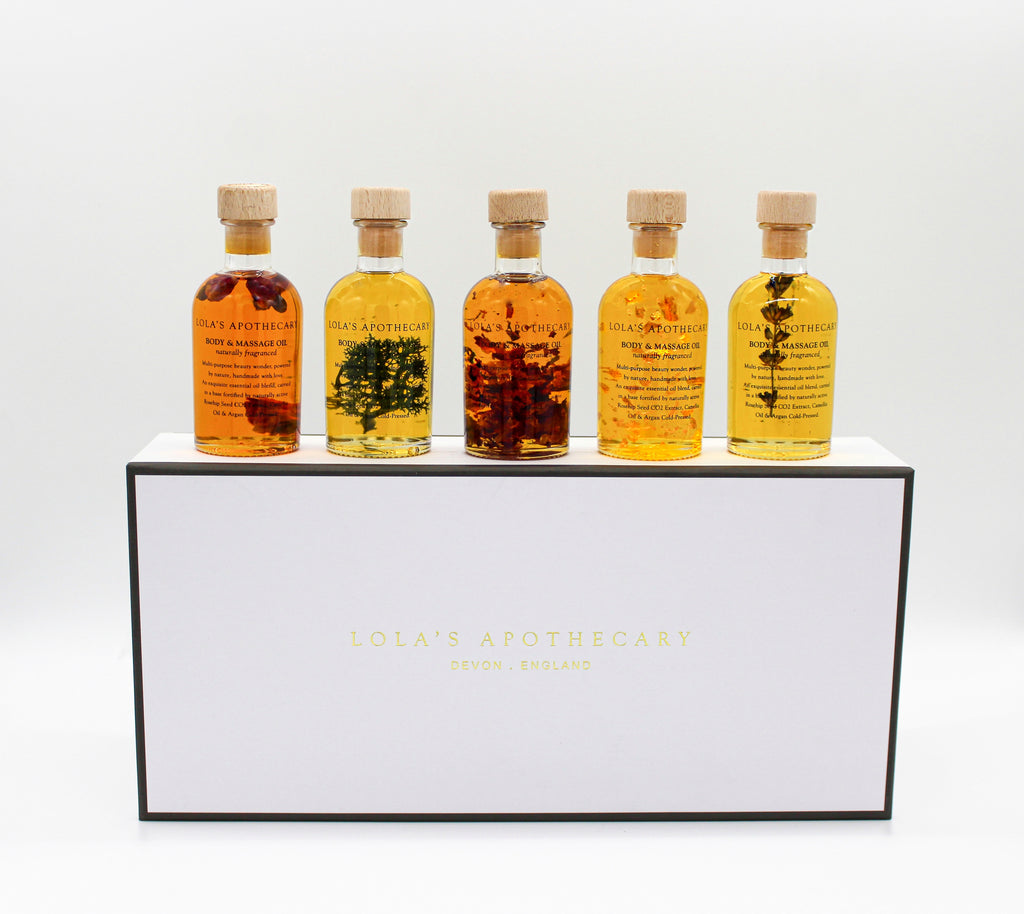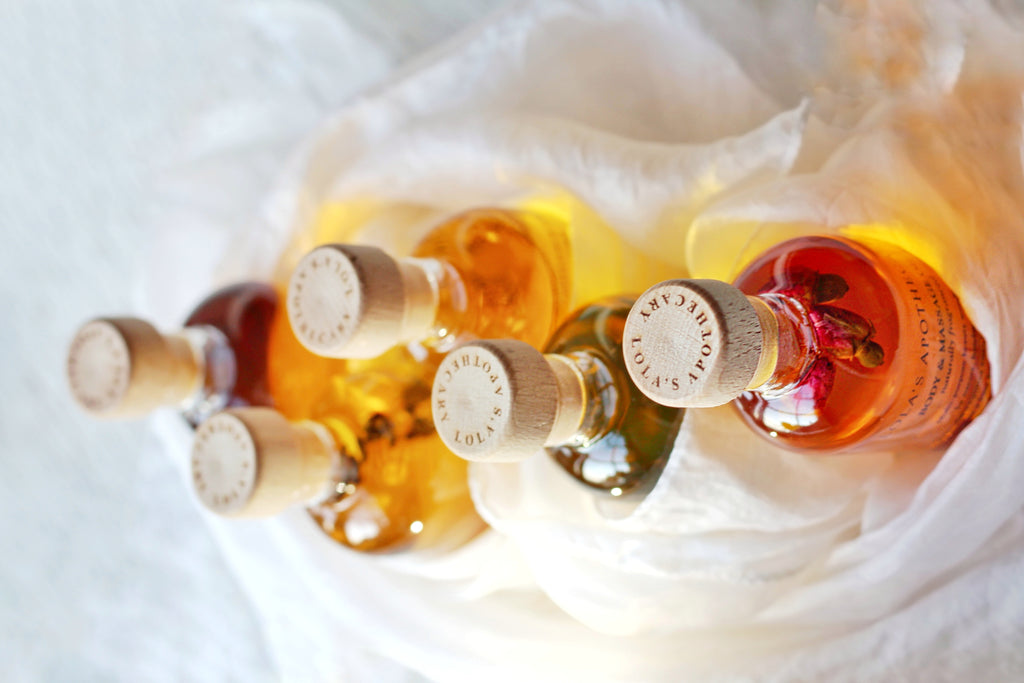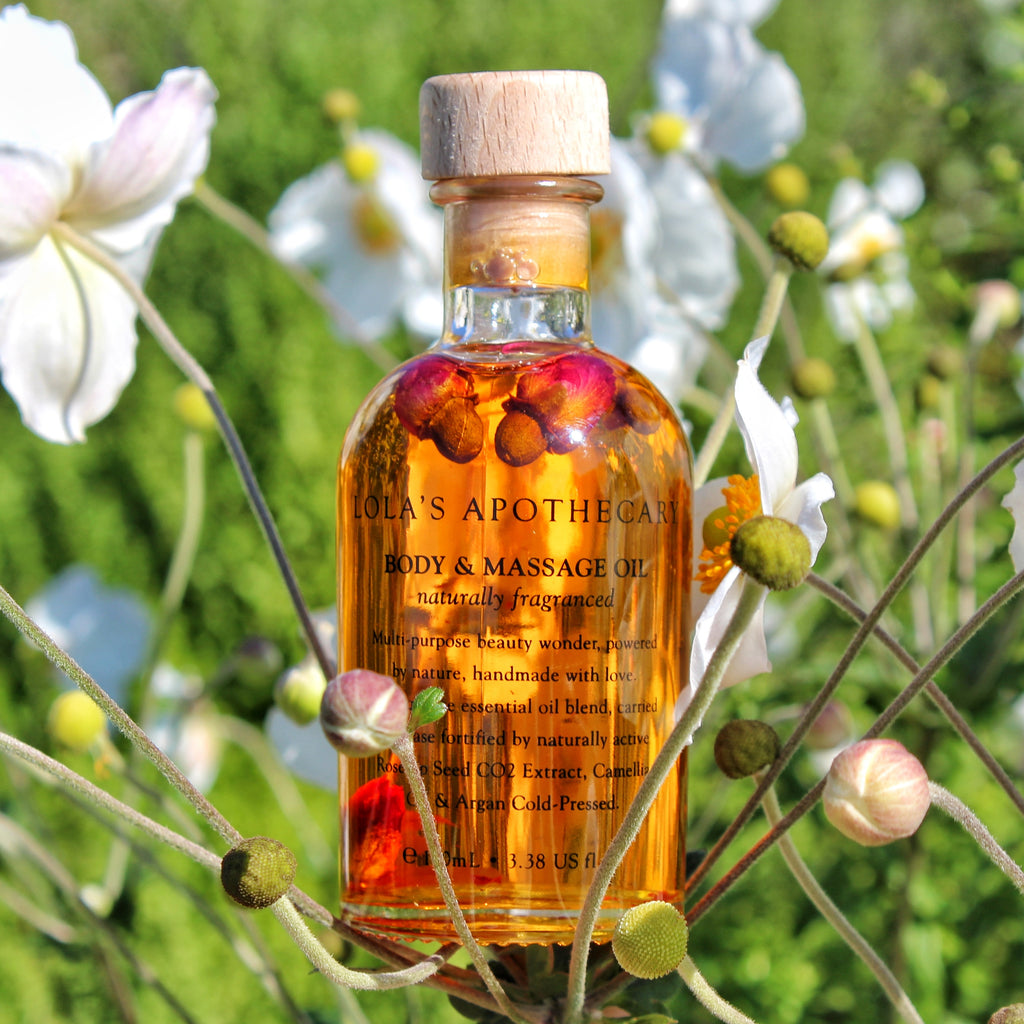 Golden Decadence Collection
£205.00
Abundant Gift
Body Radiance
Healing Ingredients
Beauty Tips
This gift set is for the sophisticated beauty guru in your life who reveres the golden wonders of body oil. If you love our fragrant Body & Massage Oils, this is a savvy way to journey through our fragrances & make a saving as you do so! 

Beautifully presented in our majestic gift box with its minimalist elegant exterior, & striking interior designed by renowned illustrator Deborah Panesar. It features 5 of our exquisite fragrant Body & Massage Oils to suit your mood, plus our relaxing & energising wellness tea to complement.

- Delicate Romance Balancing Body & Massage Oil 100ml
- Sweet Lullaby Soothing Body & Massage Oil 100ml
- Divine Grace Regenerative Body & Massage Oil 100ml
- Monsoon Paradise Illuminating Body & Massage Oil 100ml
- Breath of Clarity Uplifting Body & Massage Oil 100ml
- Clementine Calamity Relaxing Wellness Tea
- Rainbows & Whirlwinds Energising Wellness Tea

Combined Retail value of over £235

 

Our rather chic Body & Massage Oil is a luminous golden elixir of potent botanical essences that brings your body a momentary retreat from the vivid dance of life.

Plant oils have been used for thousands of years, across many cultures, to moisturise and protect the skin. We artfully hand blend rosehip CO2, Moroccan argan oil and vitamin E to transform dull, dry skin, erase stretch marks (hello new mummies), and smooth over signs of ageing. You can use this multi-tasker all over your beautiful face, body, hair and nails. See our Beauty Tips for inspiration!

Please visit individual product pages to find out more about each fragrant wonder in this gift set :)

Rosehip co2:

a rich source of trans-retinoic acid and omega 3, 6 and 9 for skin regeneration. Clinically proven to effectively erase stretch marks, age spots and fine lines.

Argan Oil: one of nature's richest sources of vitamin E for powerful antioxidant action. Potent plant sterols help heal scar tissue and repair sun damage. Improves skin texture and boosts radiance.
Sweet Almond Oil: good source of vitamin E, easily absorbed with excellent emollient property, kind on sensitive skin and great for strong, healthy nails
Peach Kernel Oil: a light yet nourishing oil that improves hair texture and shine
Vitamin E powerful antioxidant to repair free radical damage and improves skin elasticity.

Rub a drop of oil between your fingers, lightly dab on those pesky dry patches on the face to smooth foundation.
Transform your blow dry by warming a few drops between palms and distributing to the ends of your hair beforehand, to add shine and tame frizz.
Massage some oil into cuticles and nail beds at night for strong, shiny nails. It's a nice little night time ritual to love your body temple.
Apply some oil on your nails after a manicure to help protect the newly applied polish.
Use as a facial cleansing oil to effectively remove makeup, it will even remove mascara! As a sensible precaution, do a patch test first as your face tends to be more sensitive than the skin on your body.
Of course, it makes a great massage oil too. We recommend a candle lit home massage with one of our naturally fragrant candles!
Related products