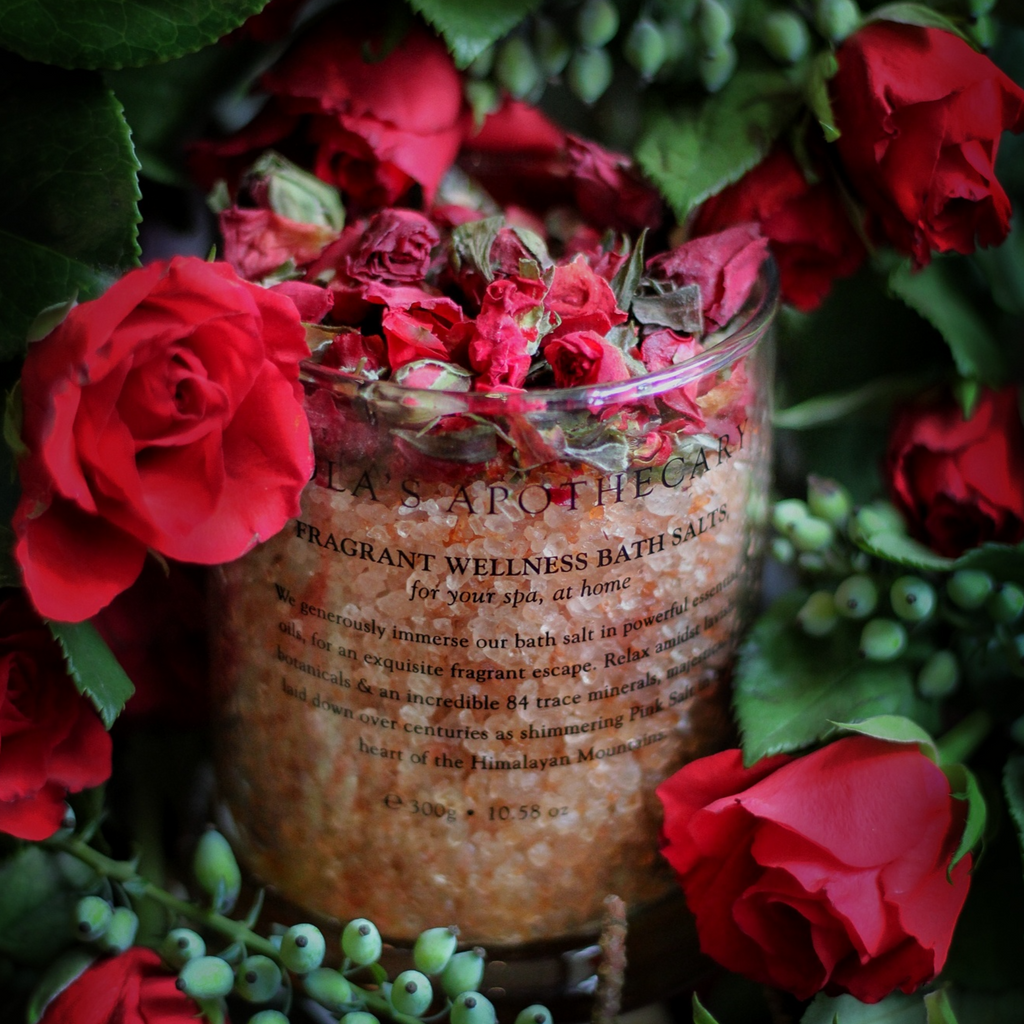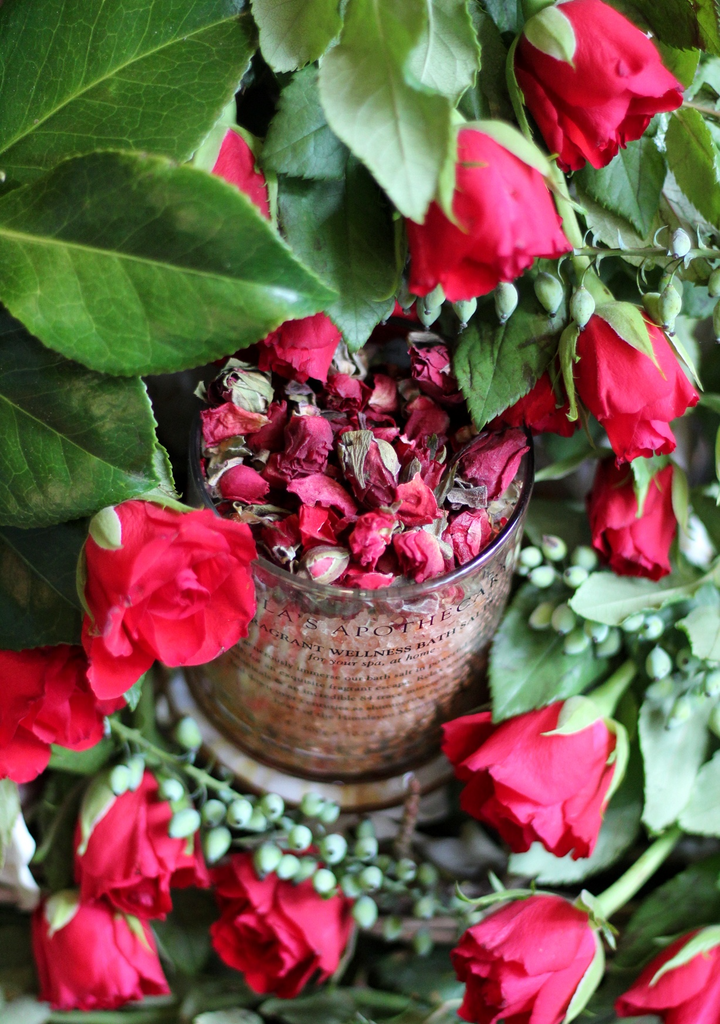 Delicate Romance Balancing Bath Salts
£59.50
Bathing Ritual
Healing Ingredients 
How To Use
Wellness Tips
Delicate Romance is a symphony of gorgeous roses laced with warm spices and uplifting citrus. A sumptuously feminine fragrance that opens with citrus top notes of sweet orange and lemon, leading to a blooming heart of rose and geranium, to be warmly embraced by vanilla, patchouli and sandalwood in the base notes. This romantic scent will make you feel beautiful!

Just like our legendary Bath & Shower Oils, we saturate our Bath Salt with so much pure essential oils that a small handful is enough for a deeply therapeutic bathing experience. This glistening salt combination offers an abundance of health giving minerals to detoxify and replenish.

See our Wellness Tips for inspirations on enjoying the Bath Salt outside the bathroom, to bring you fragrance and healing.

300ml



Red Alea Hawaiian Salt is a stunning course & colourful salt, which has featured in sacred ceremonial use for generations & beautifully absorbs pure essential oil fragrance.

Himalayan Crystal Salt comes from ancient sea beds in the Himalayas. It is one of the purest salts available and contains an astonishing 84 trace minerals beneficial for vibrant wellbeing.

Rose 

refines skin texture, reduces redness and soothes inflammation.

Geranium promotes cell renewal, balances the skin and regulates hormonal health.
Sweet Orange 

is uplifting yet calming. Also cleansing, stimulating and toning, effective on cellulite and helps ease indigestion.

Sandalwood is an excellent disinfectant. Its anti-inflammatory and antiseptic properties promote wound healing.
Vanilla 

is euphoric and comforting, promotes a sense of well being and tranquillity. Soothes inflammation and rich in antioxidants. Also an aphrodisiac!






Dim the lights around the home so that when you emerge from your bathing ritual, your serene senses are not re-stimulated. Sprinkle a few wooden scoopfuls of Bath Salt into a running bath.

To transform your bathroom into an atmospheric home spa, keep the bathroom door shut while running the bath and turn off any extractor fan. This will enable the rising steam from the bath to fill the space, also to keep the bathroom warm! Light some candles around the bath to create a sacred space. 

Slide into the warm bath. Close your eyes and take a few slow breaths. As your body softens into the watery embrace, allow your senses to be serenaded by the aromatic steam, while your mind unravels from the coil of daily experience.




Harnessing the salt's detoxifying properties, we also like to put little bowls of fragrant bath salt around our home, to scent, energise and cleanse the air.

For a mini mindfulness practice, sit still with the bath salt for a few minutes & inhale the sumptuous Delicate Romance in the air. Let your world slow down for just a moment.
Related products